We are glad you're staying with us
Our other products:
Awards: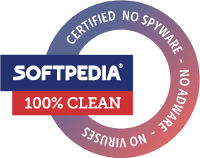 Recommend us:
Don't keep us a secret! Spread the word about us!
The latest version of the application is 3.9.9.73. Using it guarantees that you have the best quality software available.
What's new:
fixed bug of no opening after closing in macOS
minor improvement of parsing albums from YouTube Music
fixed some audio glitches when converting to MP3
overall performance improvements
Read the full changelog
here
and if you like the results please consider a donation.
Help wanted:
If you want to help us with a translation of this software or any other our apps simply contact us. In exchange, we are willing to provide you with a free license for any of our apps. You can estimate the difficulty of translation and the current progress at Transifex. If you are ready then register and send us your nickname.